High Intensity
(HIFU)
Focal Ultrasound
High Intensity Focal Ultrasound (HIFU)
High Intensity Focal Ultrasound (HIFU) is non-surgical technique.
It tightens the skin, irons out wrinkles, shrinks pores, targets the 'V' line formation and jawline. HIFU improves overall skin tone, pores, brightness and elasticity. 
Our treatment is performs by experienced & certified doctors in the are of practice
All our treatment are safe and scientifically-proven treatment methods
Our doctors will diagnose your problem and plan out tailor-made treatments for your condition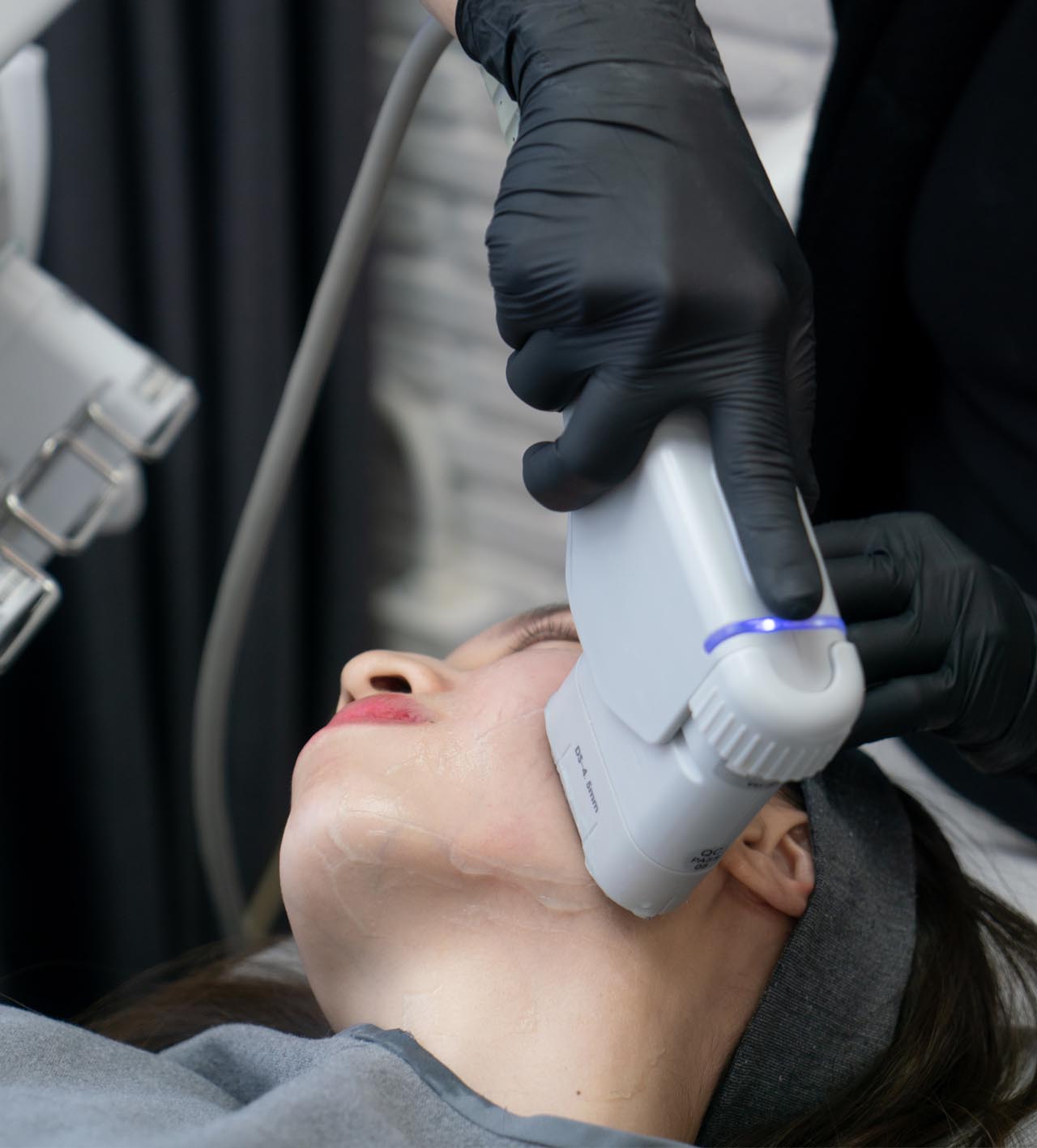 HIFU is a ultrasound technology for this non-invasive procedure and is a safe and effective technique. Ultrasound energy bypasses the skin's surface without causing damage at just the right depth and temperature. This triggers a response from the skin which then naturally produces fresh collagen which is needed to regain and retain its elasticity.
Saggy Skin
Under Eye / Eyelids
Wrinkles / Fine Lines
Facial Sculpting / Contouring
If you are looking for HIFU treatment in Malaysia, ULTHERAPY or any FACIAL LIFTING treatment together with board-certified doctors, do call us for a consultation. Our doctors will help you with your skin concerns and determine the appropriate treatment on how to overcome it.
 Have a question? Want to leave feedback or just say hi? Please don't hesitate to complete the form below if you want to discuss ways we could help you reach your objectives.
keyboard_arrow_leftPrevious
Nextkeyboard_arrow_right